The State of SQL and BI: Analyst and Executive Perspectives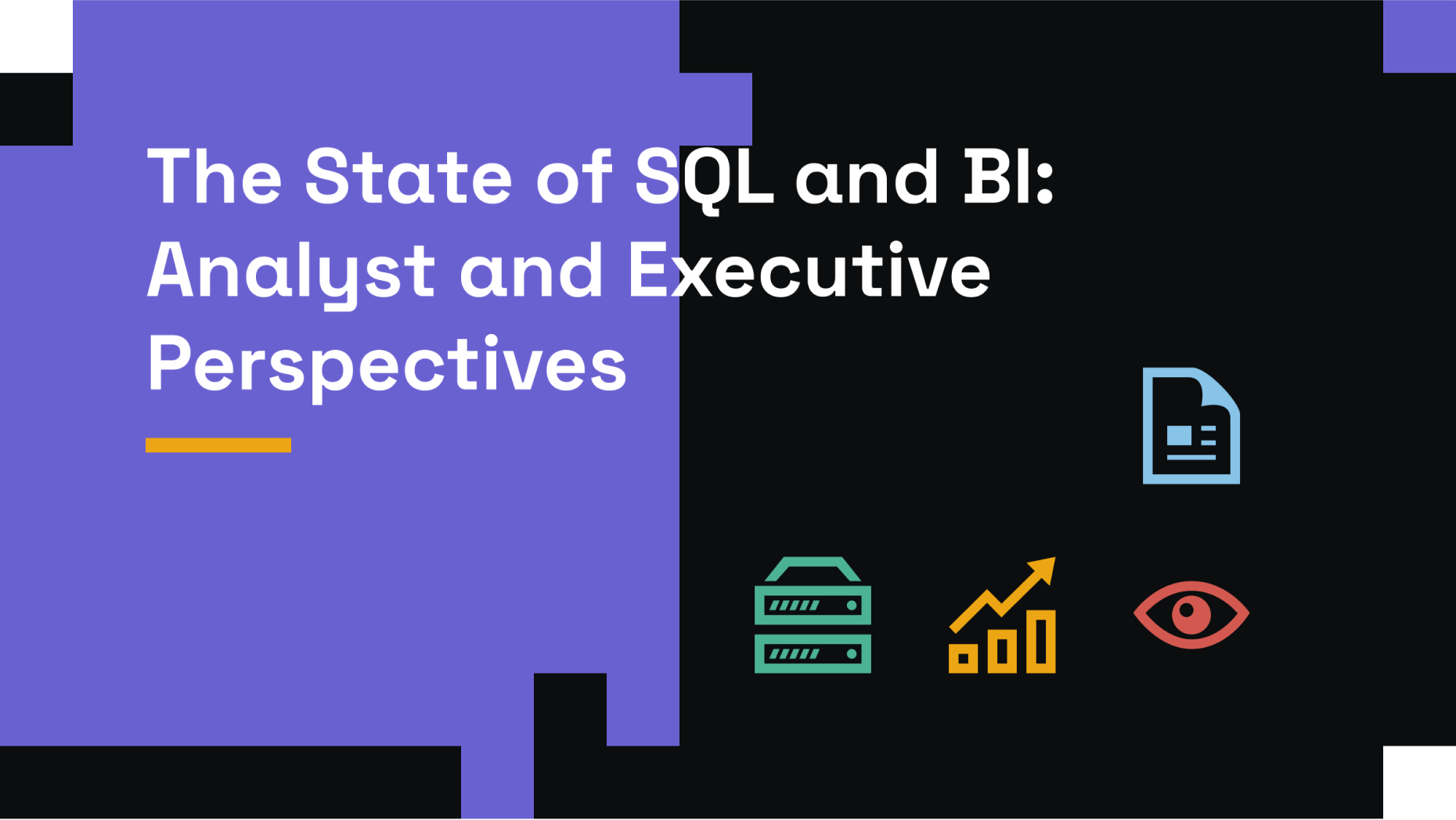 Business intelligence (BI) platforms let users better analyze and query data. Ideally, these platforms save data analysts and business users' time, reduce redundancies and increase the impact of their work. But the use of SQL can be tedious and without certain features, BI tools can come up short in providing accurate and accessible data. In partnership with Ascend2 research, we surveyed 218 data and BI analysts to learn what an ideal BI platform might look like.
Highlights of the research report are shown below. For more insights, download this free, 19-page report to learn:
The difference between what the exec team values in a BI tool and what the users want.
What automation processes are critical to SQL power users.
The role collaboration plays in the analytical process – and how a BI platform should facilitate that.
About bipp
bipp, Inc. is a modern, cloud business intelligence platform that lets you explore billions of records in real-time. Simply connect your datasource, and build reusable data models with our Data Modeling Layer. Or explore your data with Visual SQL Data Explorer and create charts and dashboards in minutes.
Ad-hoc or self-service reporting lets users slice and dice data to source trusted insights that drive business decisions. Insights can easily be shared through scheduled delivery, data-based alerts, or embedded in applications.
Go to bipp.io or follow us on Twitter and LinkedIn for more information.
About Ascend2
Companies partner with Ascend2 to conduct original research and to supplement their marketing content, generate leads, and engage prospects to drive demand through the middle of the funnel. Ascend2 performs research for Oracle, Adobe, Vidyard, Dun & Bradstreet, HubSpot, and more.
Ascend2 research is regularly featured by MarketingProfs, AdWeek, eMarketer, Forbes, Media Post, Search Engine Land, Marketing Land, Convince & Convert, and more.